Finally, a full-size folding bike hits the market – Momentum Mag
Folding bikes are fantastic and offer plenty of versatility for the urban cyclist. But there has always been an issue of size. It's just not the same. That's changing as folding bike supplier Montague has launched the world's first full-sized folding e-bike. The Montague M-E1, $3,599US, is described as a performance trekking e-bike with 700c […]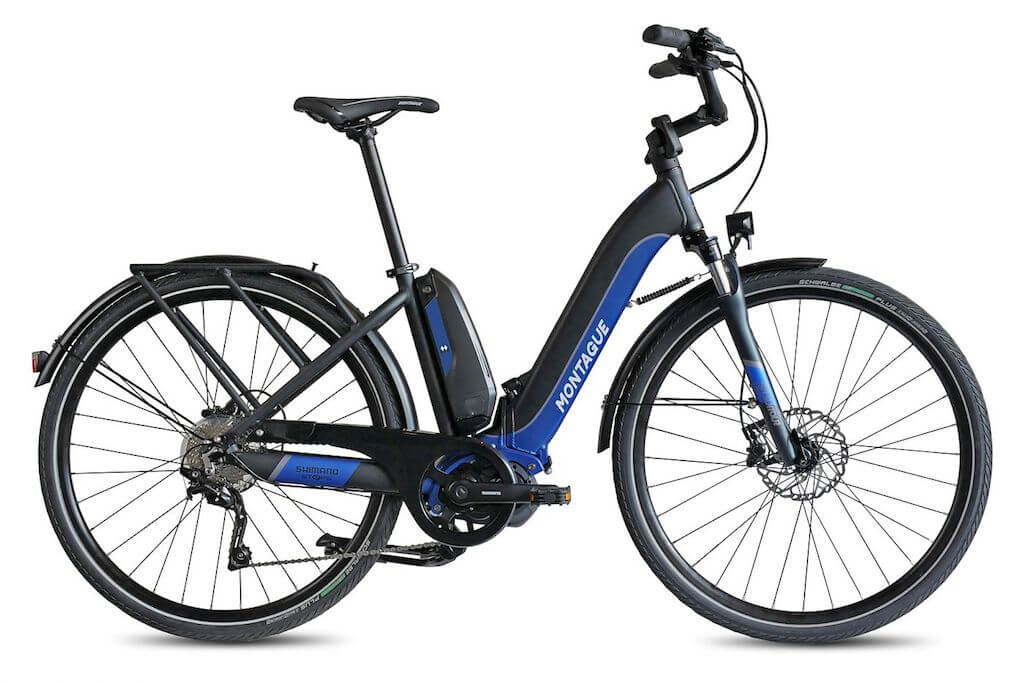 Folding bikes are fantastic and offer plenty of versatility for the urban cyclist. But there has always been an issue of size. It's just not the same. That's changing as folding bike supplier Montague has launched the world's first full-sized folding e-bike.
The Montague M-E1, $3,599US, is described as a performance trekking e-bike with 700c wheels that folds in seconds with a single quick release, allowing it to be stored in closets, car trunks, even behind your desk at the office. It also keeps the bike safe from theft and out of the elements.
"We set out to build an e-bike for the urban environment — for riders that have been deterred from owning an e-bike due to space constraints, concerns about security, and a lack of portability with the current designs," said David Montague, the president and founder of Montague Bikes. "The urban mobility market is growing quickly in today's crowded cities, and commuters are looking for options. Riders need an e-bike that can deliver top-tier performance and stow in the closet, train, or car trunk. The foldable M-E1 is the solution."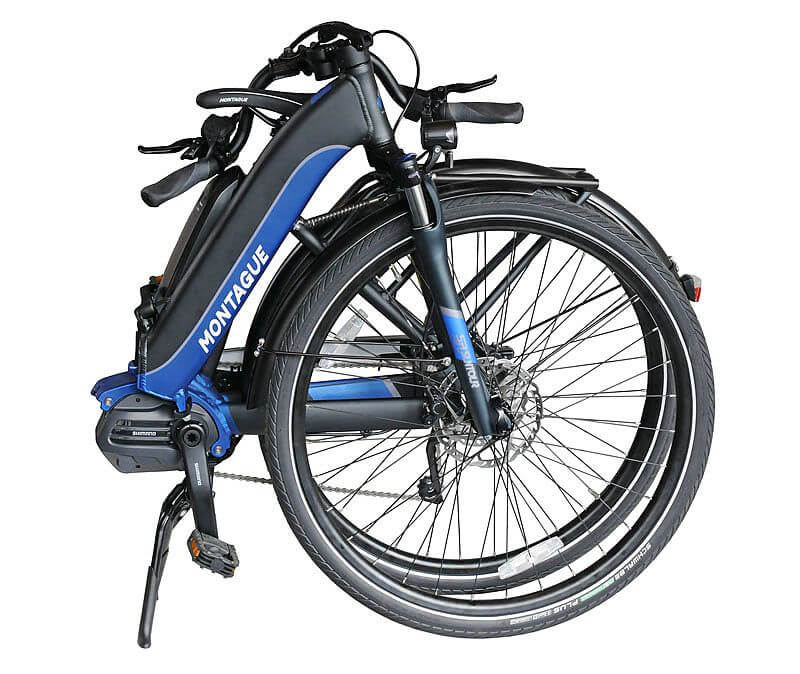 According to Montague, when folding the bike, the weight is supported by a double-leg kickstand. When it is folded, the bike can be rolled by holding the handlebar and tilting the bike onto the wheels. One might find this a handy feature if biking to the nearest transit station, for example. Or, rolling your bike onto the elevator at work.
When folded the bike is a 38″ x 38″ x 13″ package.
The step-through frame and quick release adjustable saddle height allows for one frame size to fit riders from 5'4″ to 6'4″. It comes with an integrated rear rack, mud guards and built-in Herrmans LED front and rear lights.