brompton T line is its lightest ever folding bicycle at just 7.45kg – Designboom
brompton T line folding bike
brompton has reinvented the wheel sort of. the creators of the iconic folding bicycle have reconsidered and redesigned every millimeter of its design in titanium to create its lightest ever two-wheeler. at just 7.45kg, the brompton T line weighs 37% less than its original all-steel older sibling.
all images courtesy of brompton
37% lighter than the original folding bike
after three years of research and development, the brompton T line – as its name suggests – is realized thanks to a precision-engineered titanium frame construction. the design comprises over 150 components, all built in a new dedicated factory in sheffield, UK. the result sets a new benchmark for folding bikes in lightness, ride performance and robustness.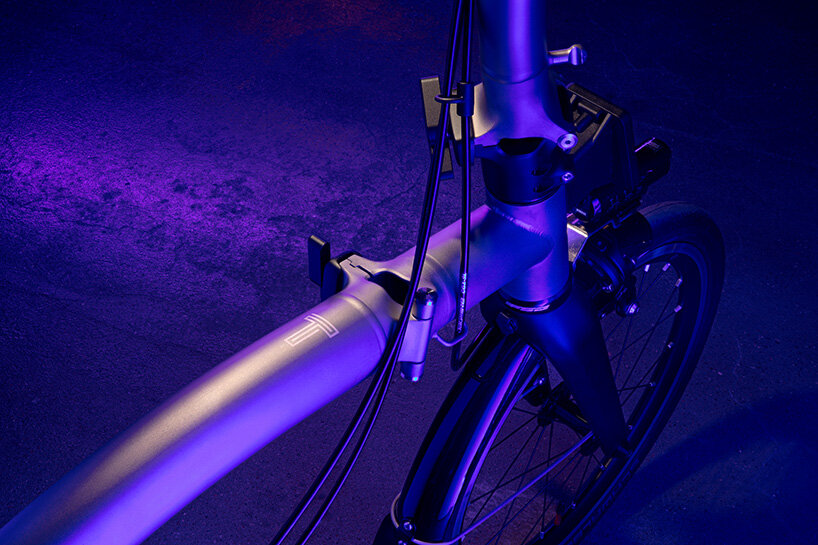 like its predecessor, the T line is optimal for city riding. the titanium model is faster to fold and easier to carry, not solely due to its revolutionary light construction. self-aligning hinges and spring-loaded handlebar catch that effortlessly clicks, also aids the portability and storage of the bike.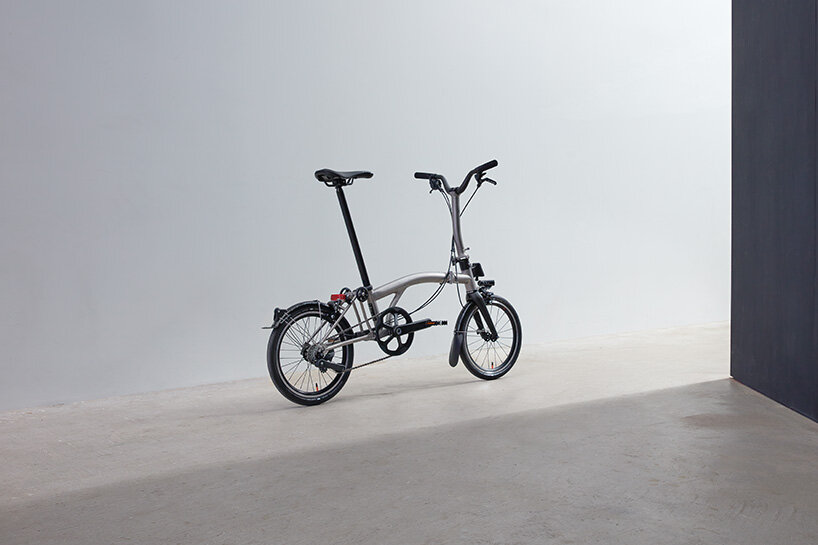 although ultra-light, foldable and portable, the bike's novel characteristics do not hamper its ride – a mission the british brand has always strived to guarantee. the new bike features a carbo crankset, 60-gram derailleur and new gear-ratio to deliver strong, durable power mechanics to the user. as a world's first, the user sits on a super-light steel-armored carbon seat post.