Brompton set to release its lightest-ever folding bike – Momentum Mag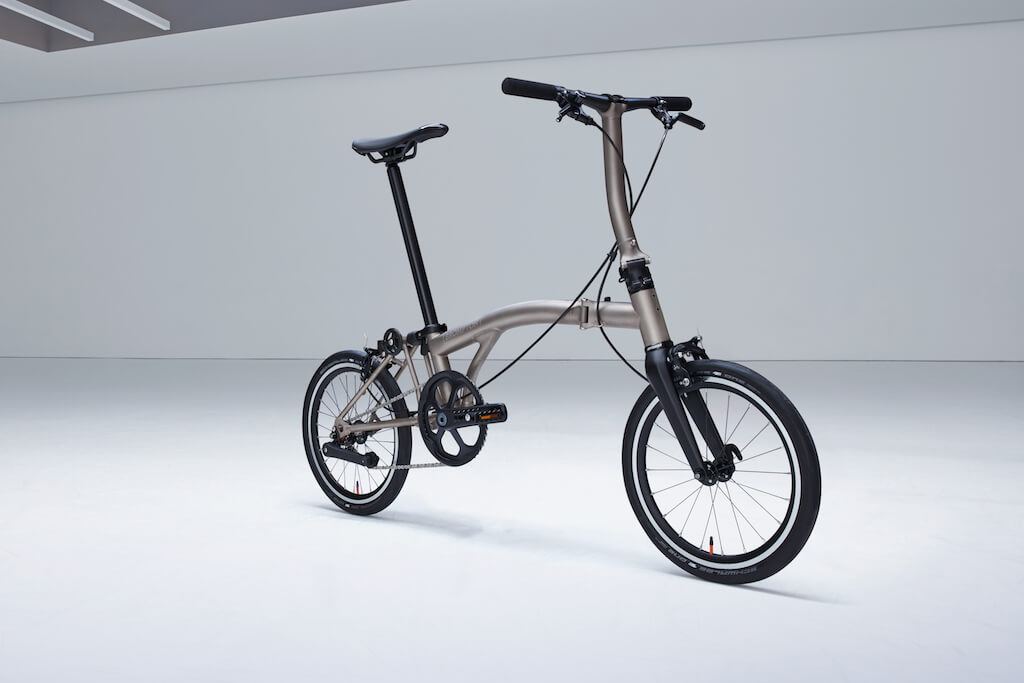 The Brompton T Line
The very stylish and popular Brompton has unveiled its lightest folding bike to ever hit the market. The Brompton T-Line weighs in at a mere 7.45kg, or just under 16.5 pounds, and represents a reinvention of the iconic Brompton folding bike. We are intrigued.
The new T-Line is built around a titanium frame with 150 specifically designed components. Titanium is the ninth most abundant element on the face of the earth and is named after the titans of Greek mythology, according to the Royal Society of Chemistry. It's as strong as steel but much less dense and it also has great corrosion resistance. Oh yes, London, titanium loves the rain.
It's not just a reworking of a traditional Brompton with new materials the T-Line is said to represent a complete redesign that is the product of three years of research and development.
"The only thing that has been carried over from our classic model is the brake system. Everything else has been finessed, pared back, upgraded," said Will Carleysmith, chief design and engineering officer at Brompton. "We have gone over this entire product in the minutest detail, looking for every single gram we can find to save on weight. What we've ended up within T Line is the sense that when you leave the house you can go anywhere. All of those shared environments you experience when exploring a city, the bike is not going to be a burden, and you can do whatever you want with ease. That's a pretty amazing feeling!"
The titanium used for the new bike is 37 per cent lighter than the original all-steel version and the T-Line weight is comparable to that of a carbon road bike.
Other new design features include the following.
Drivetrain is hidden
One aspect of the new bike that has been completely revolutionized is the drivetrain, which has been designed to sit inside the fold and be as light as possible. There is a carbon crankset said to deliver more power and a 60-gram derailleur with a new gear ratio.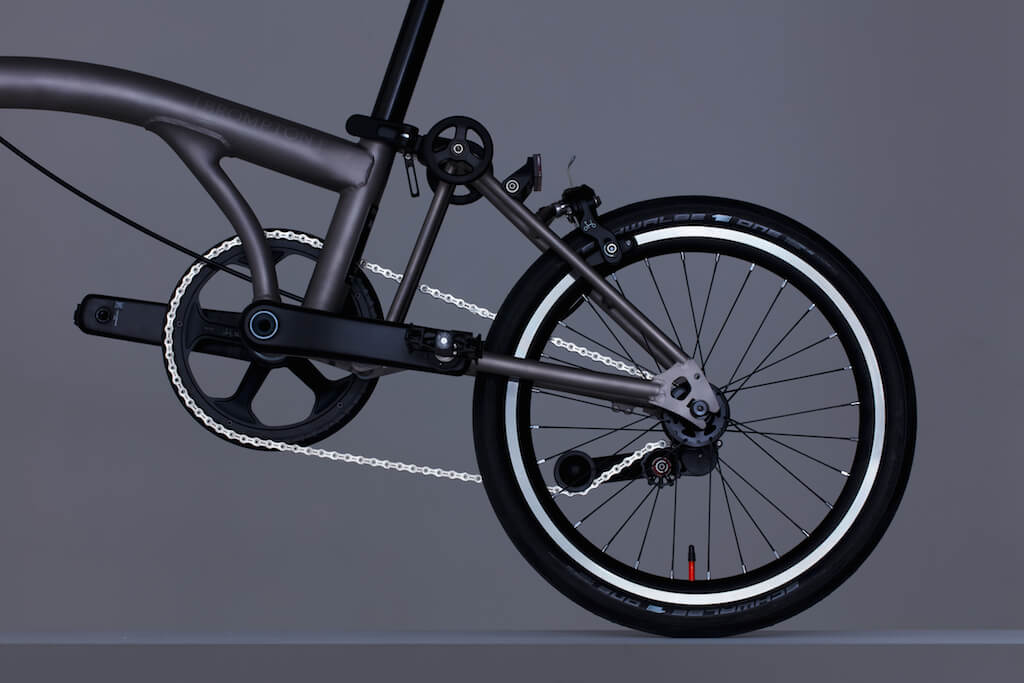 Pioneering seat post
Although carbon is a fantastic material for seat posts — still, strong, and lightweight — Brompton was concerned about how it would stand up to city cycling, so it encased the carbon in 0.3 mm of steel armor. Problem solved.
There are many more advancements including new self-aligning hinges, a spring-loaded handlebar catch, new carbon cranks and cast Ti bottom bracket, and more.
There are two models in the T Line. The T Line One ($4,795US), a classic single speed, is the lightest model ever made. And the four-speed T Line Urban ($4,995US).
Want a chance to buy one of these? You'll have to win a special lottery. The new Brompton T Line is exclusively available via a ballot system on Brompton.com and through selected Brompton Junction stores in London, New York, Shanghai, Singapore, and Paris.