A folding bike with folding tires hits Kickstarter – Momentum Mag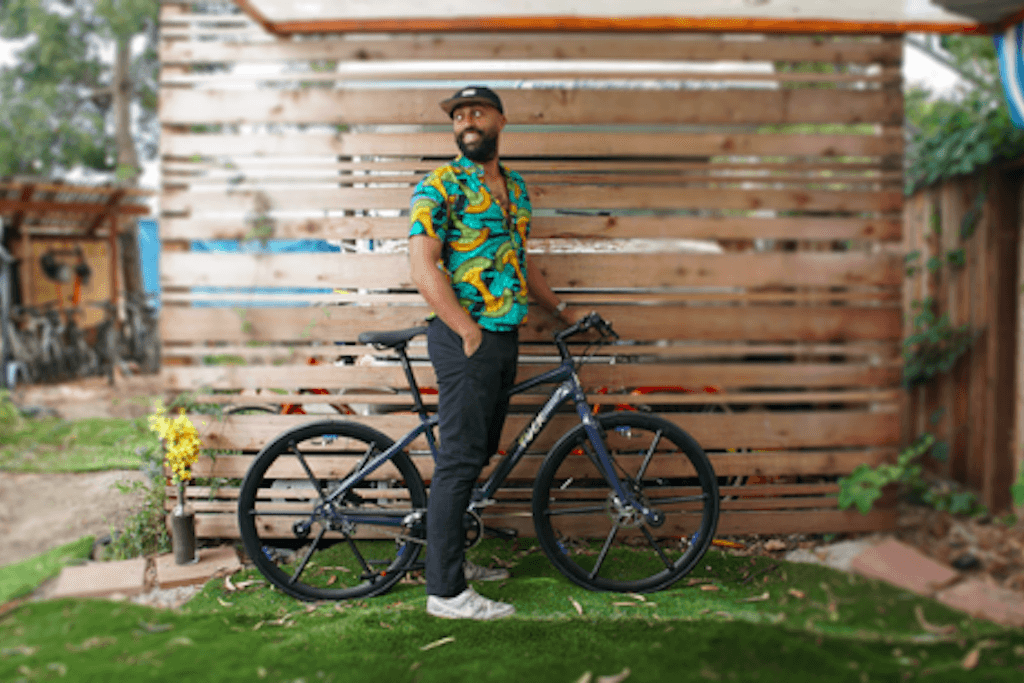 Tuck Bike founder Alex Animashaun
The first full-size folding bike with, wait for it, folding wheels has just launched on Kickstarter, and we are intrigued.
The project, dubbed Tuck Bike, is helmed by Alex Animashaun. He has experience with start-up car company Mobius Motors, as well as in hybrid product development at Jaguar Land Rover.
Animashaun has designed a full-sized bicycle with 28-inch wheels that compacts to the size of a typical folding bike with much smaller wheels. How? The wheels also fold.
As a result, the Tuck Bike is small enough to fit under a desk at work or on the train with a folded size of 26x16x34 inches (65x40x86cm).
According to information on the site, the Tuck Bike has three folding options.
First, is what is called "the curtsy," which is just the handlebars folding inward to create more space for the bicycle in hallways and other narrow spaces.
Second, there is "the quickie," which is a standard single fold of the frame along the length of the bicycle.
And, finally, the "full monty," which is a complete compact fold including the wheels.
The Tuck Bike comes with a built-in kickstand to assist with the most elaborate fold, which is said to take approximately two minutes. The wheels and tires are in three equal parts held together with wedge clamps, which are broken down and stacked together during the full monty fold. The tires are foam so there is no need to deflate and re-inflate them during this process.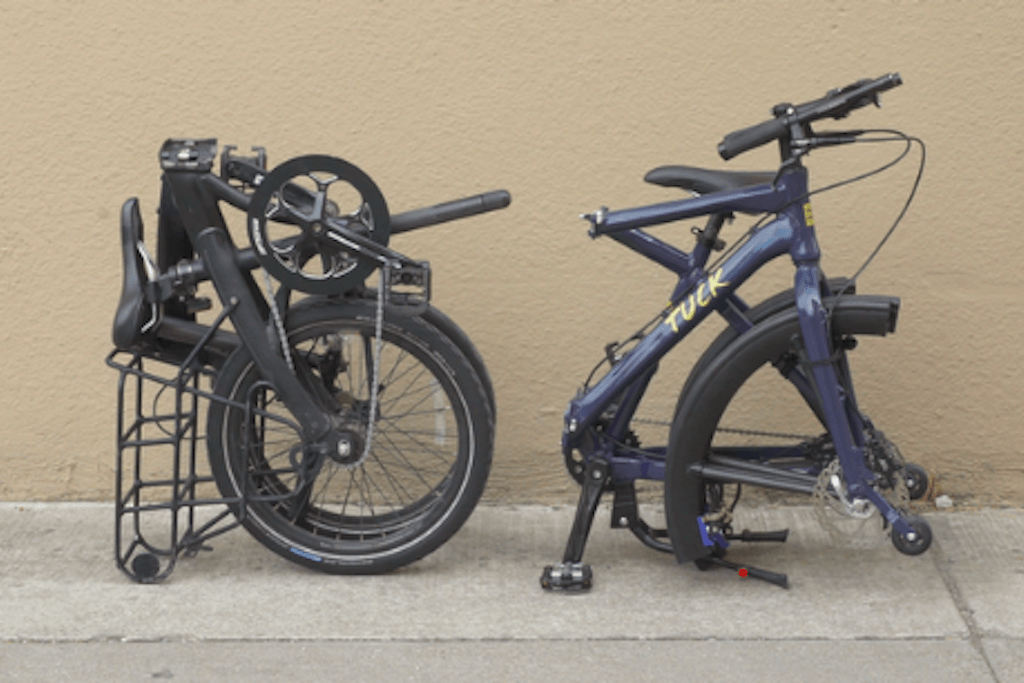 A side-by-side comparison with a traditional folding bike and Tuck Bike
"I've seen this bike being developed over the past few years and I've ridden each iteration. This is a legit bike," says Dave Boone, owner of Oakland's Towne Cycles and a master mechanic, for a testimonial on the site. "Other folding bikes are only good for a short hop to the station, this bike is good to ride all day, every day. I've seen the commitment and dedication of Alex up close and nothing will stop this guy delivering these bikes."
There are a lot of moves to be made to get the Tuck Bike fully compacted. By comparison, a Brompton can be folded up in 20-30 seconds.
Looking at more information about folding bikes, check out our primer here.
When it is folded, it can also roll on castors or its wheels.
The bicycle is single-speed, with 160mm disc brakes and puncture-proof tires.
Right now, the Tuck Bike is on Kickstarter halfway to a campaign goal of $196,669 with 20 days remaining. Currently, it is priced at $1,795, which is $200 off the expected retail price, should it hit the market. The estimated delivery is October, 2022.